SunCran supports both gut and urinary tract health.* This turnkey solution blends two all-natural and science-backed ingredients – Taiyo's Sunfiber soluble guar fiber and Fruit d'Or's high-potency cranberry juice powder – into a single premium formula. It provides prebiotic fiber benefits as well as cranberry juice benefits, all without added sugar. This carrier-free, synergistic blend is ideal for use in functional ready-to-drink and powdered beverages, bars, dietary supplements and other products.
SunCran is Food Grade, 100% Gluten Free, non-GMO, Monash University Low FODMAP CertifiedTM Kosher and Halal certified. Available as both conventional and organic certified.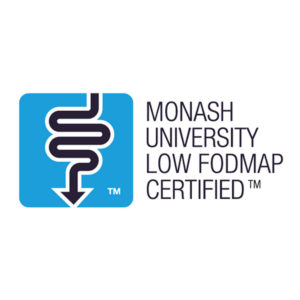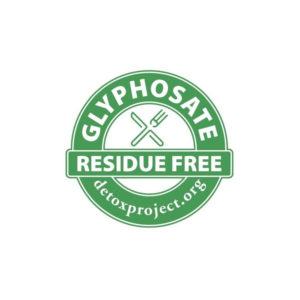 Health Benefits
Studies have clearly demonstrated how SunCran's two premium, all-natural ingredients synergistically work together to support urinary and digestive health.
SunCran contains Sunfiber, a prebiotic soluble fiber clinically shown to support digestive health without causing uncomfortable excess gas or bloating.* Sunfiber promotes regularity by helping food move through the gut at just the right pace. This improves both occasional constipation and occasional diarrhea. Sunfiber also helps manage appetite and reduce hunger, supporting weight management goals. As a prebiotic fiber, Sunfiber feeds the good bacteria in the gut. A healthy gut flora supports digestive health, as well as overall wellness.
SunCran contains a high-potency cranberry powder equal to two 6 oz glasses of cranberry juice without added sugar. SunCran's standardized levels of soluble cranberry proanthocyanidins (PACs) have been shown to help support a healthy urinary tract.* These PACs bind to pathogenic E. coli, which can impair their ability to adhere to cell walls. Bacteria are simply flushed out before leading to problems.* In combination with Sunfiber, this cranberry juice powder delivers even more powerful results. Studies have also shown SunCran's ability to inhibit pathogenic E. coli from invading gut cells, before it even has a chance to get to the urinary tract.
How it's Made
SunCran contains Sunfiber, the world's most researched soluble fiber. This tasteless and odorless soluble fiber is derived from the guar plant, responsibly grown in western India.
SunCran's cranberry juice powder is sustainably produced from healthy and mature whole cranberries sourced direct from the growers. SunCran contains standardized levels of soluble cranberry proanthocyanidins (PACs) with guaranteed potency. It is DNA tested for authenticity and carefully monitored for adulteration, ensuring ingredient safety and efficacy.
In SunCran, Sunfiber is the carrier for the standardized cranberry juice powder. This enables SunCran to deliver its synergistic health benefits without the need for maltodextrin or other unwanted carriers.
Need to know more? Visit the Frequently Asked Questions page (FAQ)
A blog for those who want to know
Check out these posts for an expert perspective on the power of nature's urinary tract health and good-for-your-gut ingredients. 
With The Detox Project certification, products made with these beneficial ingredients will have even greater clean-label appeal for consumers Taiyo has announced that its popular Sunfiber and rising star SunCran ingredients are now certified by The Detox Project as...